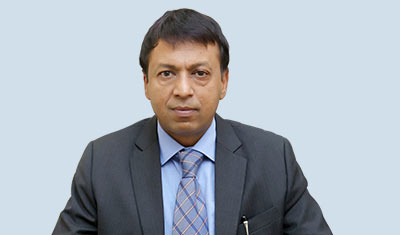 Dear Friends,
With a bright future outlook let us join hands and walk together towards a grand and successful future. With this, I would like to take benefit of this opportunity and thank our employees, customers, business partners and all other stakeholders for showing faith and investing their time in RCPL.
RCPL with its years of excellent service in delivery of cargo on time, every time is always committed to provide 100% customer satisfaction along with quality delivery in terms of safe and secure delivery of your products. We are focused on improving and increasing our transportation connectivity every day.
It is our endeavor to continuously improve our service offerings and adding new capabilities. Steps are taken to provide highly cost effective and tailor made solutions after thoroughly analyzing the needs and requirements of our customers.
Lastly, it is an honor for me and my team members for the trust our customers have placed in us and we are constantly devising new ways and means to take the satisfaction of our customers to the next level of customer delight.
Manish Gupta
Managing Director